The KidFit® offers head and shoulder protection with a boost to big kids 4years+ who are ready to make the switch from five-point harness to vehicle seat belt.
It is designed for children who are between 97 – 145cm tall, between 13.6 – 45.3kg in high-back mode and 18 – 50kg in backless mode, and can sit relatively still in the same seated position throughout the car ride. It's homologated according to the American Standard.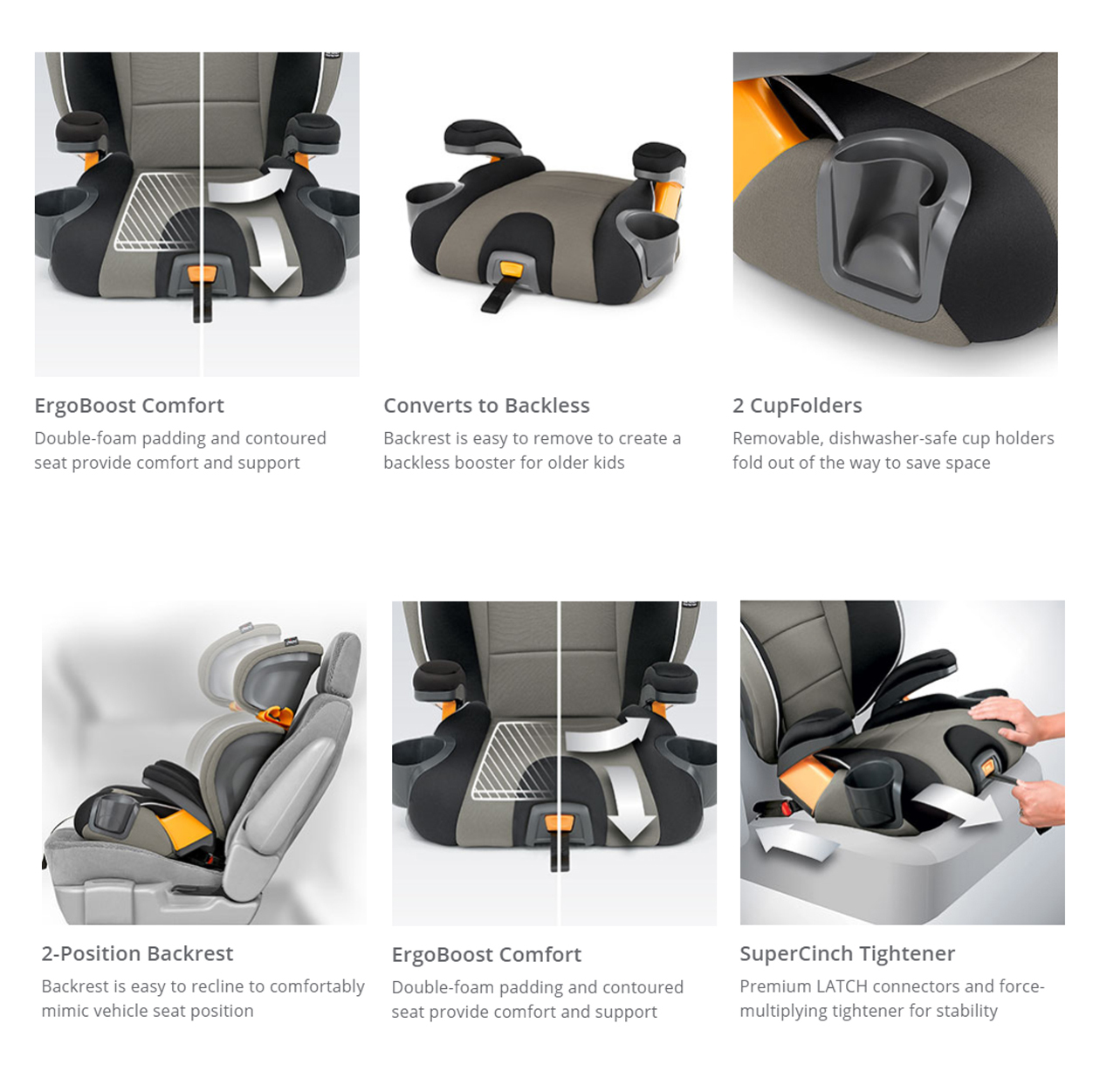 Head and Shoulders Above the Rest!
The IIHS Best Bet KidFit® Booster is designed with 10 positions of DuoZone® side-impact protection for the way kids grow. With height adjustment from the waist—instead of at the neck—KidFit® offers both head and shoulder protection throughout every stage.
Built for Protection, Stability, and Comfort
KidFit® is equipped with premium LATCH connectors and a SuperCinch® one-pull tightener to stabilize the seat for easy in/out and keep it secured when unoccupied. Belt guides make it easy to position the vehicle seat belt and integrated side wings are lined with EPS energy-absorbing foam for improved impact protection.
A contoured ErgoBoost® seat with double foam padding provides comfort and support in all the right places, and a 2-position backrest adjusts to mimic the vehicle seat position. The backrest is also removable to create a backless booster for older children.
Convenient and Roadtrip-Ready
Two dishwasher-safe cup holders fold out of the way when empty and are easy to remove for cleaning. All fabrics, including armrest covers, are removable and machine-washable.